Work Culture & Community Efforts
Our purpose is to
make lives better.

Welcome is a word we take seriously, and it applies to our work culture as well as the desire to meet each customer's specific needs. Our team of highly committed, engaged, and passionate colleagues works in an open, high-energy, and high-performing environment that embraces both teamwork and individual excellence. Here, you'll quickly discover that we're a people-first, digitally powered bank. Everyone – no matter their position – plays a key role in our mission to look out for people, every day, in every banking way.
Our Mission
Looking out for people
Our Purpose
We make people's lives better, help businesses thrive, and strengthen the communities we serve
Our Values
Can-Do Attitude:
Enthusiastically work and succeed together
Service Heart:
Inclusive spirit to put yourself in each other's shoes—then help
Forward Thinking:
Always look ahead for ways to be the very best
Here's Why We're the Best Place You'll Ever Work
We lead with our values.

That means we'll always strive to put our customers first, and that includes our neighbors and local business owners.

We offer many avenues for career growth and development.

We truly invest in our people and offer the training and support you need to help you succeed.

We do the right thing

for our customers, colleagues, shareholders, and communities.

We're just the right size.

We're large enough to offer you great career growth opportunities, but intimate enough for you to make an impact and be recognized for your work.

We're always evolving.

Our vision is to become the country's leading People-First, Digitally Powered Bank.

We're committed to improving processes and technology,

with an eye on innovation, fueled by the ideas of our colleagues.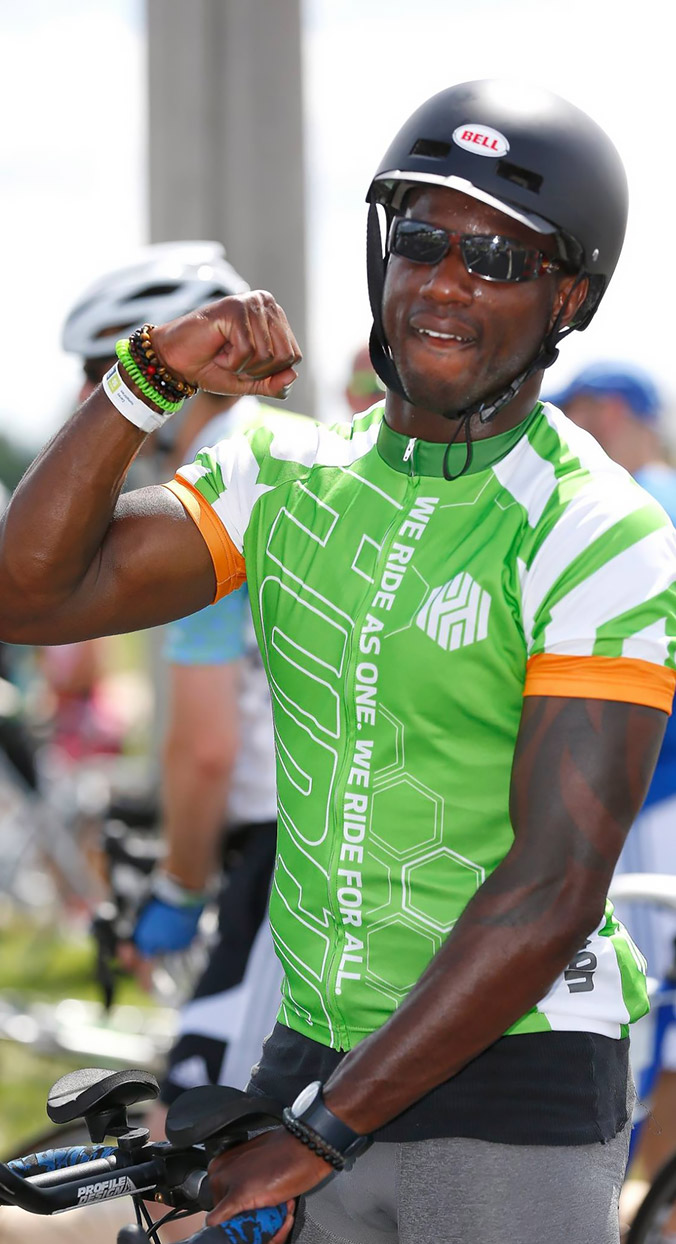 Community Efforts
Pelotonia
Huntington has a long history of giving back to the community through many important causes. One of our most recent is Pelotonia, an annual two-day bike ride to raise funds for cancer research. Since 2009, more than 3,000 colleagues have participated as riders, virtual riders, or volunteers from Team Huntington, helping to raise more than $36 million to support life-saving cancer research.
A Five-Year, $40-Billion Community Investment
Huntington has developed a plan to help people and support historically disadvantaged and low- to moderate-income consumers, businesses, and communities in three key areas: Access to Capital, Affordable Housing and Homeownership, and Community Lending and Investment.
Other Community Efforts
We take great pride in the efforts of our colleagues. In 2021, 1,200 colleagues from across our footprint have donated more than 27,000 hours to the communities where we live and work. We also launched large-scale volunteer opportunities that allow our colleagues to work together to make a difference. Huntington supports our communities in a variety of ways, including:
Affordable Housing Debt & Equity
Community Reinvestment Act
Teach A Child to Save Days – School-Aged Children
Youth Money Smart – School-Aged Children
Reality Days – Middle and High School Students
Adult Money Smart – Adult Financial Education
Small Business Money Smart
Money Smart for Older Adults
Senior Financial Empowerment
Huntington Charitable Grant Program
Military Banking – Servicemembers Civil Relief Act, VA Home Mortgages, and Small Business Loans
Financial Empowerment
Learn More